Welcome to
Westchester Dental Group
Helping White Plains Smile
for
30+ Years
Our Dentists
Dr. Teich and Dr. Langstein believe that the key to great dentistry lies in combining the old and new. They both have decades of experience and know how to talk to patients so they can truly understand their needs, and they can also utilize the latest techniques and technology to deliver care.
This creates an environment of competency and freshness in our practice that gives our patients peace of mind because they know they are receiving the absolute best when it comes to both dentistry and service.
Get to Know Our Dentists
Dedicated to Continued Dental Education
Our dentists are constantly looking forward and pushing themselves to do better, which is why they have completed thousands of hours of continuing education.

White Plains' Trusted Dentists
Our Success Stories

I hate getting my teeth cleaned!!!! BUT... this was the BEST experience I have ever had! Michelle was so gentle and thorough! Easy, painless and an absolutely great experience! I'm going back in a month for a follow up ( COVID really took me out of dental cleaning. ) I'm not nervous or anxious to go back!!"
Debra Z., White Plains, NY

This is a superb group of professionals. Dr Teich is extraordinary. He is obsessive about getting it right for his patients. I came to him after suffering with some hefty dental problems. Ever since he did his reparative and restorative work, my mouth is trouble free. The staff are equally patient-centric and professional. From the front desk to the back room, from dental hygienists to dental assistants, each one contributes to a feeling of safety and compassionate care. Going to the dentist is no longer scary, painful, or problematic.
Richard W., Port Chester, NY

Westchester Dental is an amazing dentist practice! Dr. Teich is an excellent dentist, whose main priority is making sure his patients receive the best dentistry in a caring and comfortable setting. The hygienists are knowledgeable and friendly. The entire office is accommodating and easy to work with. We feel fortunate to have found a practice that is great for our entire family. I highly recommend them!
Karen C., White Plains, NY
State-of-the-Art Dentistry
Old-Fashioned Service
with Cutting-Edge
Dental Technology
In addition to having two highly experienced doctors, our practice also features technology like intraoral scanners, numerous dental lasers, and digital workflow for computer-guided dental implant placement.
Explore Our Dental Technology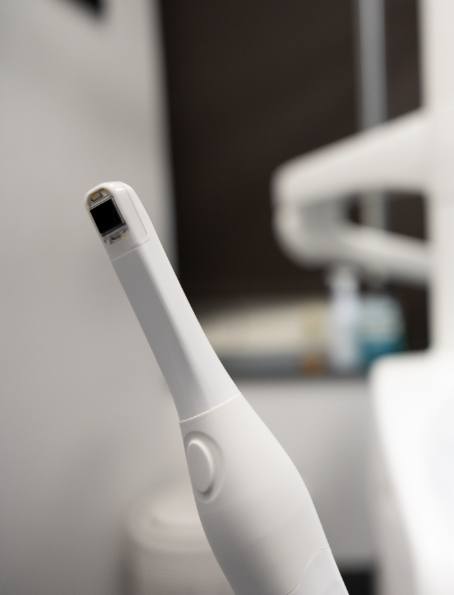 Our Dental Approach
We Look at the
Whole Picture
Instead of just fixing problems and repairing damage as they pop up, our team works to find the root cause of dental issues so we can prevent them from coming back. Our mission is to save your teeth in the most healthy, functional and esthetic condition possible. This approach leads to longer lasting results as well as healthier, stronger teeth for the patient!
Learn More About Our Approach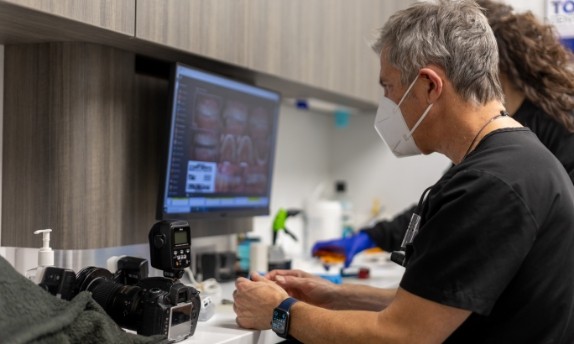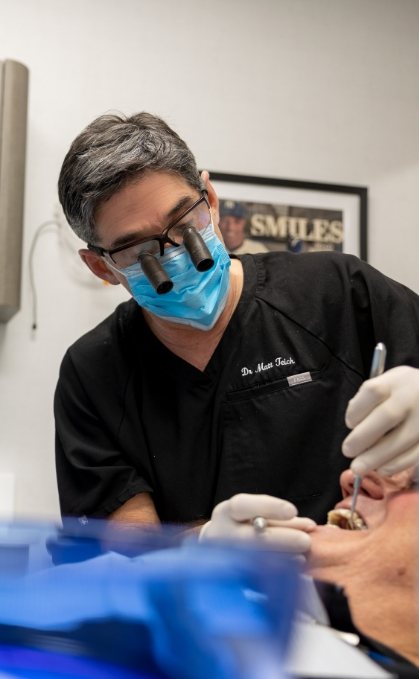 Full-Mouth Reconstruction
Life-Changing
Transformations
For patients who simply think it is too late for their smile because of several broken, missing, or decayed teeth, we can give them a new lease on life with a full-mouth reconstruction. This personalized treatment allows us to restore a person's appearance and health at the same time to renew their comfort and confidence for many years to come.
Learn About Full Mouth Reconstruction