Replace Missing Teeth – White Plains, NY
From Single Replacement to Full Reconstruction
While it may be surprising to hear, nearly 180 million Americans are missing at least one tooth right now. Tens of millions have no teeth at all, meaning they rely on dentures to smile and eat their favorite foods. Regardless of what level of tooth loss you're dealing with, Westchester Dental Group is prepared to walk you through the tooth replacement process and help you determine the best restorative solution based on your needs.
Why Choose Westchester Dental Group
for Tooth Replacement?
Highly Trained Dentists Skilled in Complex Mouth Reconstruction
Personalized Restorations That Last and Look Natural
Warm, Welcoming, and Comfortable Office and Team
Dental Bridges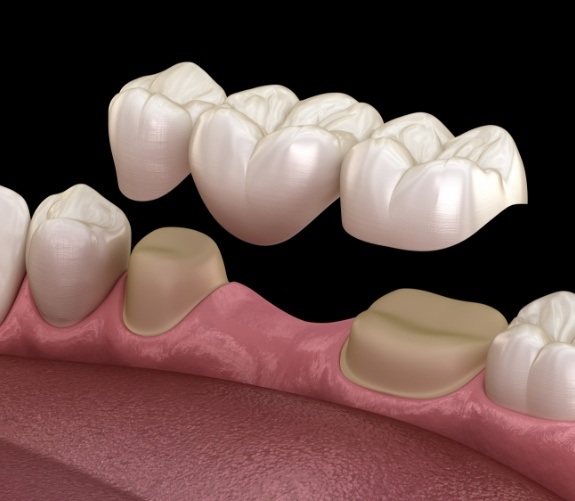 Considered to be one of the more traditional avenues for replacing one or more teeth, dental bridges consist of a series of crowns that are fused together to create one larger, more complex restoration. The crowns in the center of the bridge fill the gap left in your smile, while the crowns on either end will rest on top of the teeth remaining in your mouth. This means a small amount of enamel is removed so the bridge can remain secure through basic tasks like chewing.
Dentures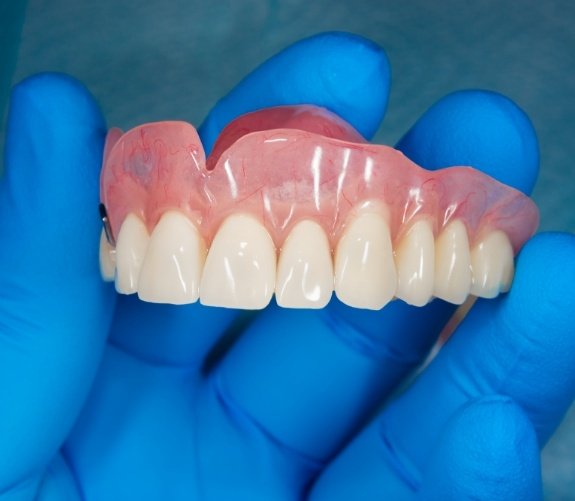 When most or all of your teeth are missing, a denture can offer an affordable solution to bringing back your smile. While partial dentures can replace teeth on multiple sides of the mouth and use hooks to wrap around existing teeth, full dentures rely on suction as well as the natural shape of the mouth to stay in place. For a more secured fit and improved longevity, dentures can even be coupled with a small number of dental implants.
Dental Implants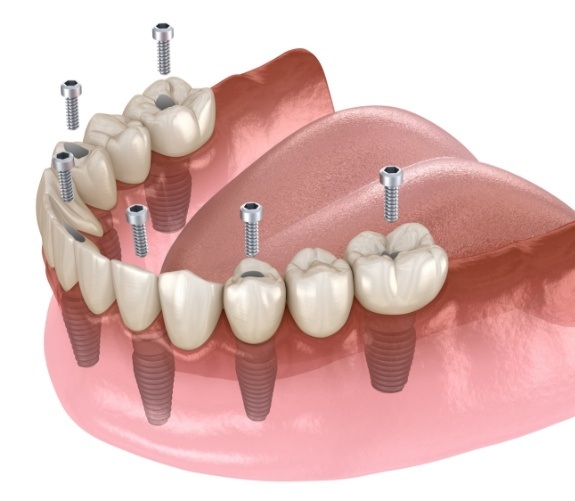 The most comprehensive tooth replacement option to date, dental implants use a titanium post to replicate a tooth root as well as hold dedicated restorations like crowns, bridges, and dentures. Their biocompatibility allows them to fuse with your bone and soft tissue over an extended period of time, making them feel almost indistinguishable from your original teeth. They last longer than any other tooth-replacement option and allow you to eat your favorite foods without worrying about them shifting out of place.