Dental Implants – White Plains, NY
A Modern, Lasting Solution to Tooth Loss
Missing teeth can have a major impact on your day-to-day life. Not only can chewing and speaking become far more difficult, but your risk for future tooth loss only increases the longer you go without having them replaced. Dental implants offer a solution that has quickly become the gold standard for replacing teeth thanks to their longevity, esthetics, and incredible functionality. To learn if dental implants are right for you, please give us a call to schedule a one-on-one consultation with our dentists!
Why Choose Westchester Dental Group
for Dental Implants?
Partners with Trusted Oral Surgeons
Highly Skilled Dentists with Advanced Implant Training
Detailed Planning Backed Up by Advanced Technology
What are Dental Implants?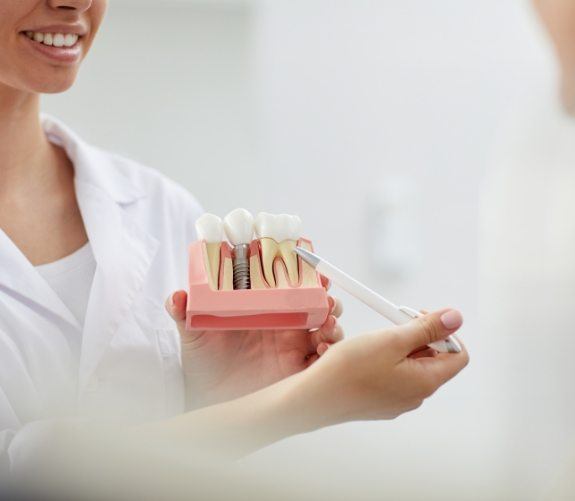 A dental implant is an advanced tooth replacement solution that consists of three main components: a titanium post, a restoration, and an abutment that attaches these pieces together. They work to mimic the roots of teeth as closely as possible, not just so they can hold a restoration, but so they can also stimulate existing jawbone tissue to keep the biting force strong. Following a minor procedure performed by a trusted oral surgeon or periodontist, a personalized restoration can be attached to make your smile complete.
The Dental Implant Process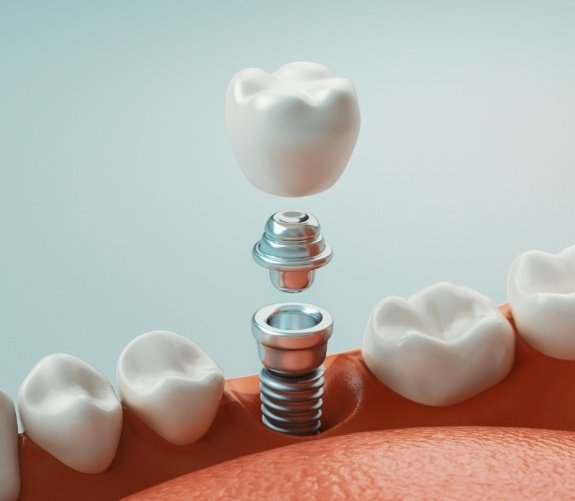 Our dentists carry advanced training in dental implants, meaning they can properly evaluate your eligibility to receive them. If they believe dental implants can help you rebuild your smile, they'll partner you with a trusted implant specialist to surgically place the implants into your jaw. After the implant is placed, the gums are stitched closed and the posts will heal over the next three to six months. Once they've fully healed, an abutment can be attached, followed by a custom restoration a few weeks later.
Benefits of Dental Implants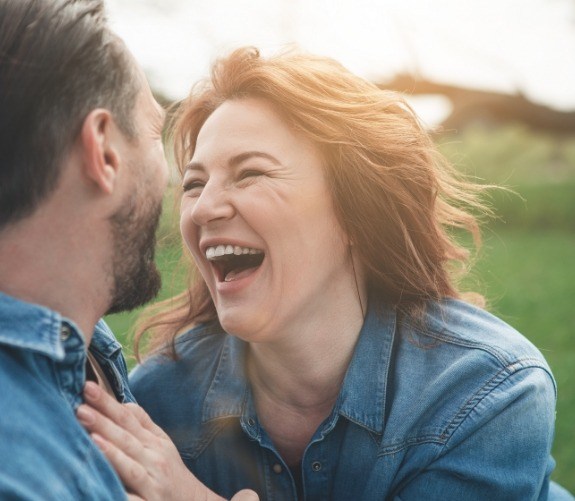 Many traits make dental implants unique compared to other tooth replacement options. For one, they are the only treatment that replaces the tooth root, ensuring your biting force remains strong and your jawbone tissue continues to be stimulated in the long term. They also last longer on average compared to bridges and dentures, typically about 30 years or more depending on your at-home oral hygiene and other habits. Furthermore, there are no dietary restrictions with dental implants, meaning you can eat tough and crunchy foods with ease.
Who Dental Implants Can Help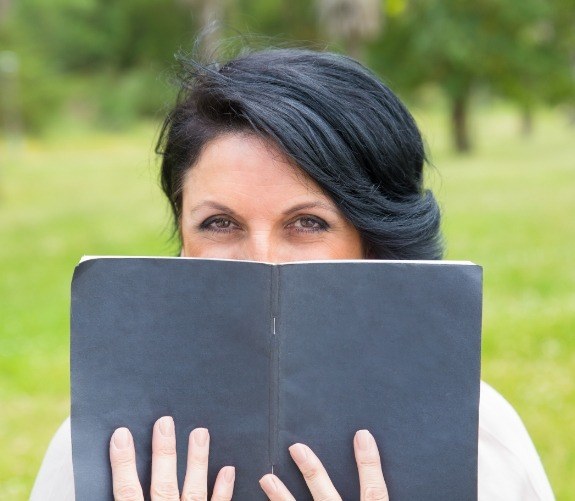 Dental implants are ideal for many levels of tooth loss, not just a single or a few teeth. Whether you lost a tooth recently due to decay or gum disease, or you've been living with a denture for quite some time, our team is happy to go over your options with you so you can make an informed decision on your future treatment. Below, you can read how the process typically works depending on your degree of tooth loss.
Missing Single Tooth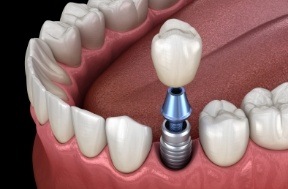 Single teeth only require one dental implant and restoration to fill the gap. The implant slowly fuses with your jawbone, then an abutment is attached to provide stability to the ceramic crown that sits on top. This effectively prevents neighboring teeth from shifting out of place as well, just like a dental bridge.
Missing Multiple Teeth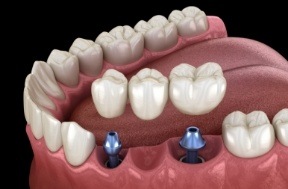 Replacing multiple teeth generally requires two dental implants, one on each side of the gap adjacent to your natural teeth. Since the implants are more than strong enough to hold the restorations on their own, we won't need to modify existing teeth just to keep them secured in place.
Missing All Teeth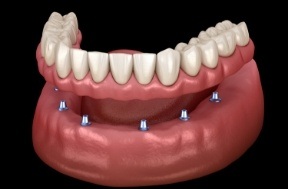 An implant denture typically requires anywhere between four and six implants to remain stable, but this depends on the current condition of your bone tissue. We'll determine if your existing denture can effectively pair with a series of implants or if a new denture should be created.
Understanding the Cost of Dental Implants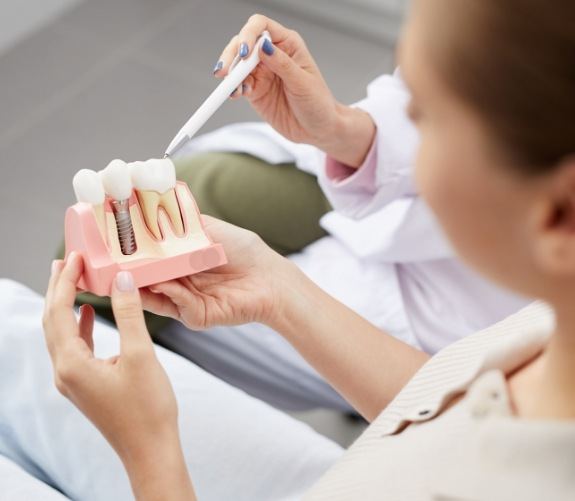 The final cost of your dental implant treatment will largely vary depending on your dental needs. For example, the number of implants, the type of restoration you receive, and potential preparatory treatments needed to complete surgery will have the greatest impact on the final price tag of your care. No matter what you end up paying, it's important to consider dental implants to be a long-term investment that pays off with time, especially compared to what you'd pay for other traditional solutions.